AltSTU launches Master's degree program in IT in English
29.07.2020 11:22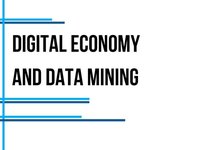 Polzunov Altai State Technical University has been one of the Russian leaders in training IT specialists for a long time. AltSTU is included in the Top 20 leading Russian Universities in Demand for Graduates. Graduates of AltSTU Faculty of Information Technologies regularly become winners of competitions and Olympiads in IT. According to the Superjob service, junior IT specialists earn an average $1,500 per month.
This year AltSTU launches Master's degree program Digital Economy and Data Mining, especially for foreign students. The program aims to prepare MS in development of intelligent and expert systems, digital content analysis, and data mining techniques. During 2 years of study, students will acquire the skills of professional data analysis in economics, predictive modeling, web programming, master mathematical methods and algorithms, software tools, programming languages, learn to develop and implement economic models for financial organizations, as well as assess the risks associated with models.
The first year supposes distant learning, for the second year students will come to AltSTU.
It is beyond the argument that there is no need to spend a year for studying Russian. The program is taught in English. All lecturers have certificates confirming a high level of English proficiency. Another plus is fair fee.
If you need more information, e-mail: cpk@agtu.secna.ru, rcicaltstu@mail.ru,
phone: +7 (3852) 29−87−50.